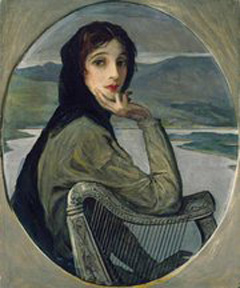 Happy Hour
4-7pm, Monday - Friday
$2 domestic draft
$2 domestic bottled beer
$3 well drinks
Appetizers




Oscar Wilde Mushrooms

8.99

A decadent mix of mushrooms sautéed with garlic, herbs, and honey in a stout reduction served with a side of toast for dipping.

Basket of Fries

3.99

Fresh home-made fries. Try them with malt vinegar. Add cheese for 0.99 more.

Curry Chips

5.99

An Irish favourite. Curry sauce imported from Ireland, served over house chips.

Wings

Six 6.99, Twelve 10.99

Crispy wings served plain or tossed in one of our house sauces.

Mozzarella Sticks

7.99

Delicious cheese sticks, made in house, served with our home-made marinara sauce.

Guinness Cheese Dip

5.99

A blend of cheeses combined with herbs, spices, and Guinness Stout, served with tortilla chips.

Burgers & Sandwiches




Served with your choice of French fries, onion rings, chips, side salad, or mashed potatoes.

Cheese Burger

9.99, veggie burger 10.98

Quarter pound of Angus beef topped with lettuce, tomato, onion, and your choice of American, Cheddar, or Swiss cheese. Add mushrooms, bacon, or fried egg for 0.79 each.

Blarney BLT

8.99

An Irish twist on an American classic. Bacon, lettuce, and tomato layered on toast, and served with a side of mayo.

Irish Reuben

8.99

Corned beef with braised cabbage 1,000 Island dressing served hot or cold on toasted rye bread.

The Turkish

8.99

In-house roasted turkey breast, sliced thin and served with 1,000 Island dressing, pickles, and Swiss cheese on rye bread. Served hot or cold.

Fish Sandwich

8.99

Fried cod served on a toasted bun, with lettuce, tomato, onion, and our home-made tartar sauce. Add cheese for 0.79 more.

Hibernia Chicken Sandwich

9.99, add cheese 79¢.

Seasoned grilled chicken breast on a toasted bun. Topped with lettuce, tomato, and honey mustard.

The Casey Vickerson

9.99

Fresh from the garden! Grilled squash, zucchini, and onions on toasted rye bread with home-made tomato pepper jam, and melted Swiss cheese.

Irish Classics




Fish and Chips

9.99

Generous portion of beer-battered Atlantic cod served with house chips.

Chicken and Fries

9.99

Hand-battered fried chicken tenders with a side of fresh cut French fries.

Bangers and Mash

10.99




Authentic Irish sausages served over creamy mashed potatoes, topped with onions and Irish gravy.

Hibernia Breakfast

12.99

A true Gaelic treat! Irish sausages, rashers, fried eggs, black pudding, white pudding, grilled tomatoes, and sautéed mushrooms and onions served with Irish soda bread.

Corned Beef and Cabbage

12.99

A hearty serving of corned beef and cabbage, served with a side of creamy mashed potatoes, topped with parsley sauce and served with a side of Irish soda bread.

Irish Curry

10.99

Grilled beef and chicken mixed with vegetables seasoned to perfection, then served over your choice of rice, French fries, or mashed potatoes, and smothered in our Irish Curry sauce.

Grilled Chicken

10.99




A grilled chicken breast seasoned and served with grilled vegetables, mashed potatoes, and Irish soda bread.




Pan Seared Salmon

13.99

Atlantic Salmon topped with Irish parsley sauce, served with mash potatoes, and grilled vegetables with a side of Irish soda bread.

Shepherds Pie

10.99

Traditional Irish favourite. Beef, onions, carrots, mushrooms, and peas, with Irish gravy and topped with creamy mashed potatoes.

Soups & Salads




Soup of the Day

Cup 3.99, Bowl 5.99





Soup and Salad

8.99

A cup of home-made soup with our garden salad.

Hibernia Garden Salad

5.99

Fresh cut greens, tomatoes, onions, boiled egg, shredded cheese and croutons. Add chicken, rashers, or grilled fish for 2.99 more.

Desserts




Bread Pudding




4.99

Topped with an Irish whiskey glaze, chocolate syrup and served a-la-mode.

Chocolate Lava Cake

4.99

Moist chocolate cake with a rich gooey center topped with whipped cream and chocolate syrup.